Heaven's Blessings is part of "Gifts to Remember Ltd".
(UK Registered company number 06722570. VAT 943 7439 95.)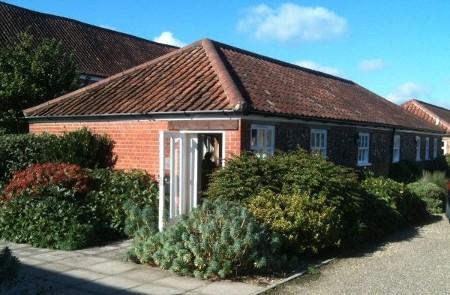 We specialise in catholic jewellery, personalised rosaries, rosary bead bracelets, engraved gifts, religious jewellery and jewellery with engraving. As such we have make many gifts for baptisms, first holy communions, confirmations and other special occasions.

Our main office is located in Hellesdon, Norfolk in a converted 400 year old milking parlour (shown above). The business was started in 2002 by Karen Hannant after many years of making jewellery and we now have a team of professional jewellery makers working 7 days a week on our customers' orders.
We pride ourselves on a professional, friendly service and top quality workmanship.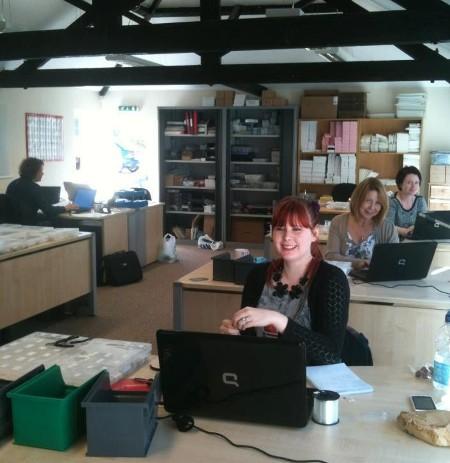 Gifts to remember Ltd is the parent company to Heaven's Blessings, Jewels 4 Girls, Charming Engraving and Someone Remembered.

Many of our catholic jewellery designs have been inspired by our customers' requests so we always welcome ideas and suggestions. If you would like a special, individual piece of jewellery made just for you please contact us. We are always happy to discuss your ideas with you.

We are continually expanding our range of catholic jewellery and baptism gifts aswell as jewellery for first holy communions and confirmations, by adding new products on a regular basis. Why not add us to your favourites so you can find us easily?


Charming Engraving
Charming Engraving is also part of Gifts to Remember Ltd.

Someone Remembered
Someone Remembered is also part of Gifts to Remember Ltd.
Gifts to Remember Ltd